current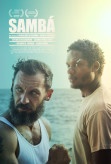 SAMBÁ
genre: sport, drama
year: 2017
director: Israel Cárdenas, Laura Amelia Guzmán
cast: Laura Gómez, Algenis Perez Soto, Ettore D'Alessandro, Ricardo Ariel Toribio. Félix Mangu Valera, Héctor Sierra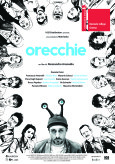 EARS
genre: comedy
year: 2016
director: Alessandro Aronadio
cast: D. Parisi, F. Antonelli, S. Bosi, M. Colucci, S. D'Amico, P. degli Esposti, I. Franek, S. Gessner, P. Giovannucci, R. Papaleo, A. Purgatori, R. Salvador, N. Senni, P. Villoresi, M. Vukotic, M. Wertmüller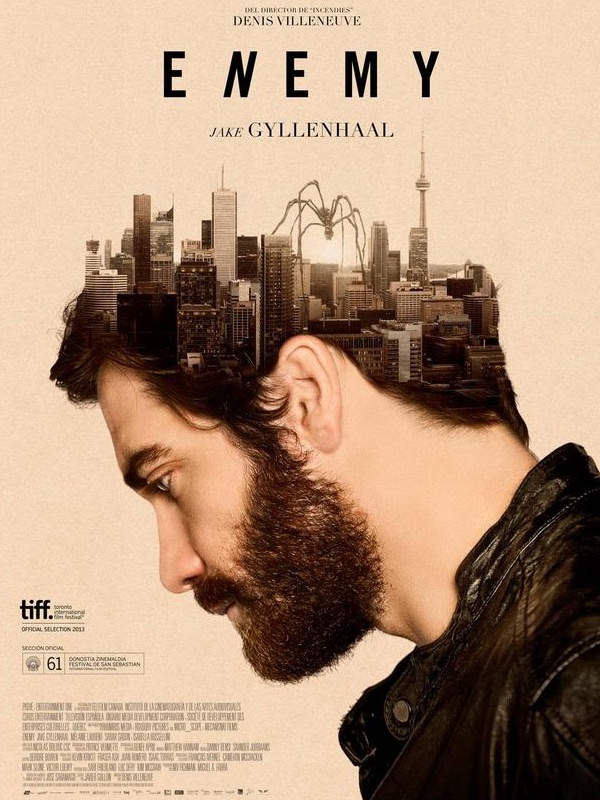 ENEMY
genre: thriller, drama
year: 2015
director: Denis Villeneuve
cast: Jake Gyllenhaal, Mélanie Laurent, Isabella Rossellini, Sarah Gadon, Stephen R. Hart, Jane Moffat, Joshua Peace, Tim Post
Adam Bell is a Toronto area History college professor. He is a rather somber man, largely because he is stuck in a routine, which includes a relationship with his live-in girlfriend, Mary. While watching a rental movie, he spots an actor in a bit part that looks like him. He becomes obsessed with finding out about this double of his. He learns that the actor's stage name is Daniel Saint Claire, whose legal name is Anthony Claire. Claire is a Toronto based actor with only a few on screen credits, and is married to a woman named Helen who is currently several months pregnant. Adam then becomes obsessed with meeting Claire, who he learns upon first sighting that they look exactly the same, from the facial hair to a scar each has, but Claire who outwardly is more "put together" than Adam. Their lives become intertwined as Claire himself ends up becoming obsessed with Adam, but in a slightly different way.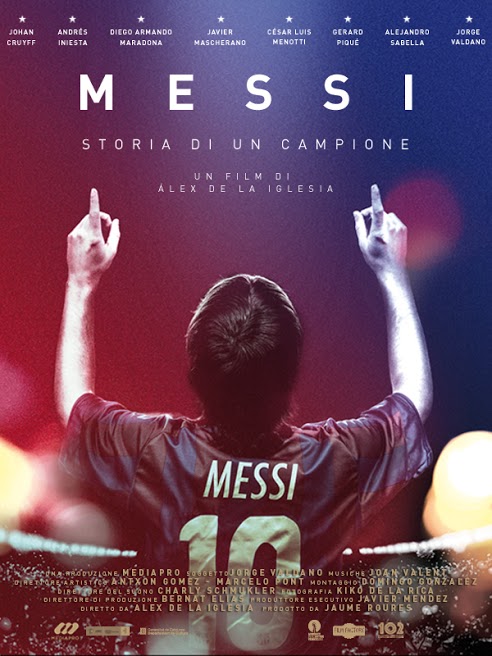 MESSI
genre: bio-pic
year: 2014
director: Alex de la Iglesia
cast: L. Messi, J. Crujiff, A. Iniesta, G. Piquè, D. A. Maradona, Cristiano Ronaldo
territories available: Italy, UK, Ireland
"One day, you'll be the best in the world," his grandmother told the young Lionel Messi. And guess what? A celebration of the rise and rise of the world's finest soccer player (probably), for some the finest of all time, Alex de la Iglesia's Messi gathers friends and colleagues together over restaurant tables to reminisce and reflect on the record-smashing Barcelona and Argentina star, interspersing the accolades with personal and professional footage and with re created scenes from his upbringing. Anyone hoping for a real peek behind the PR of the man they dubbed "the Flea" will be disappointed. But given the major limitation that access was not granted to either the player or his family, as simple celebration Messi definitely scores.Early sequences have friends (and even former teachers) recounting anecdotes from Messi's childhood, with the aid of photos and home video. Soccer fans will be impatiently tapping their feet through much of this, though the footage of him weaving his way through defenses en route to the next goal is compelling. When the soccer pros — players, managers past and present, and journos – weigh in to talk about Messi's new start in Spain, things become more interesting, with something for both the soccer non-expert and the aficionado. Key events, mostly already familiar to fans, are gone over from a range of perspectives, and the talk never becomes too techie.
library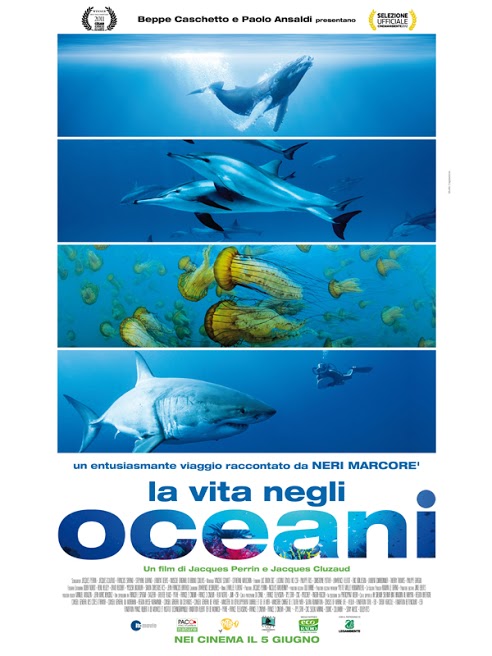 OCEANS
genre: documentary, nature
year: 2011
director: Jacques Perrin, Jacques Cluzaud
cast: Jacques Perrin – dubbed by Neri Marcorè
Winged Migration co-directors Jacques Cluzaud and Jacques Perrin re-team for this documentary produced for Walt Disney Studios' Disneynature banner and exploring the many mysteries of our planet's oceans. Almost three-quarters of the earth's surface is covered by oceans, yet strangely we seem to know more about deep space than the world of the sea. There's no question that the ocean has played a crucial role in the history and sustenance of humankind, but what secrets does the underwater world hold? Follow filmmakers Cluzaud and Perrin beneath the ocean waves as they seek out the answer to this and explore the many dangers and mysteries of the deep.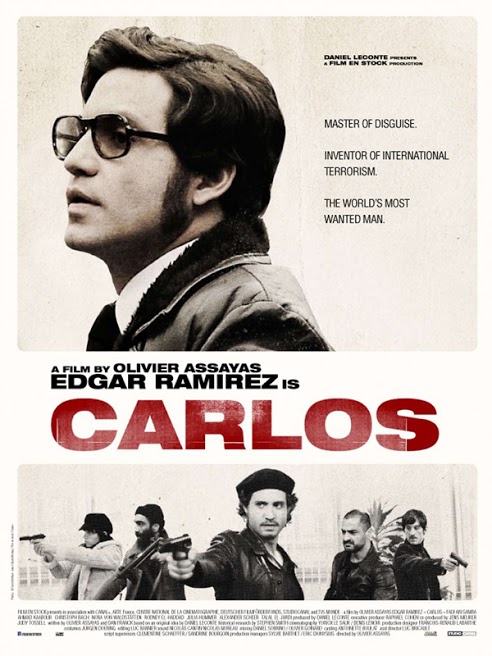 CARLOS
genre: thriller, crime, bio-pic
year: 2011
director: Olivier Assayas
cast: Édgar Ramírez, Alexander Scheer, Fadi Abi Samra
format: 1 x 165′ or 3 x 105′
Ilich Ramirez Sanchez, aka 'Carlos,' is a Venezuelan-born Marxist revolutionary who aligns himself with the Palestinian cause, For two decades, was one of the most wanted terrorists on the planet. Between 1974, in London, where he tried to assassinate a British businessman; and 1994, when he was arrested in Khartoum, he lived several lives under various pseudonyms, weaving his way through the complexities of international politics of the period. From his earliest days as an apprentice in the revolutionary movement to his subsequent downfall, Carlos becomes a figure of legend.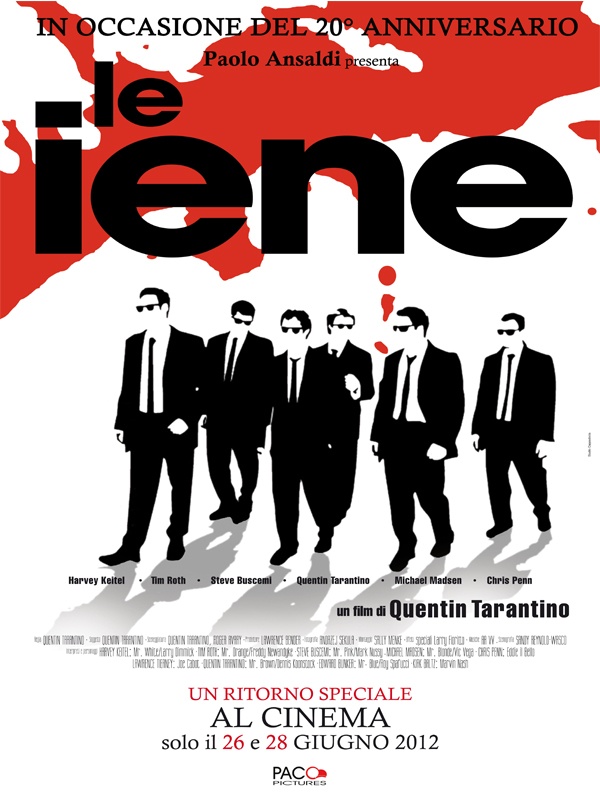 RESERVOIR DOGS
genre: crime, thriller, drama
year: 1992
director: Quentin Tarantino
cast: Harvey Keitel, Steve Buscemi, Tim Roth, Michael Madsen, Chris Penn
Six criminals, who are strangers to each other, are hired by a crime boss, Joe Cabot, to carry out a diamond robbery. Right at the outset, they are given false names with the intention that they won't get too close and will concentrate on the job instead. They are completely sure that the robbery is going to be a success. But, when the police show up right at the time and the site of the robbery, panic spreads amongst the group members, and two of them are killed in the subsequent shootout, along with a few policemen and civilians. When the remaining people assemble at the premeditated rendezvous point (a warehouse), they begin to suspect that one of them is an undercover cop.
in development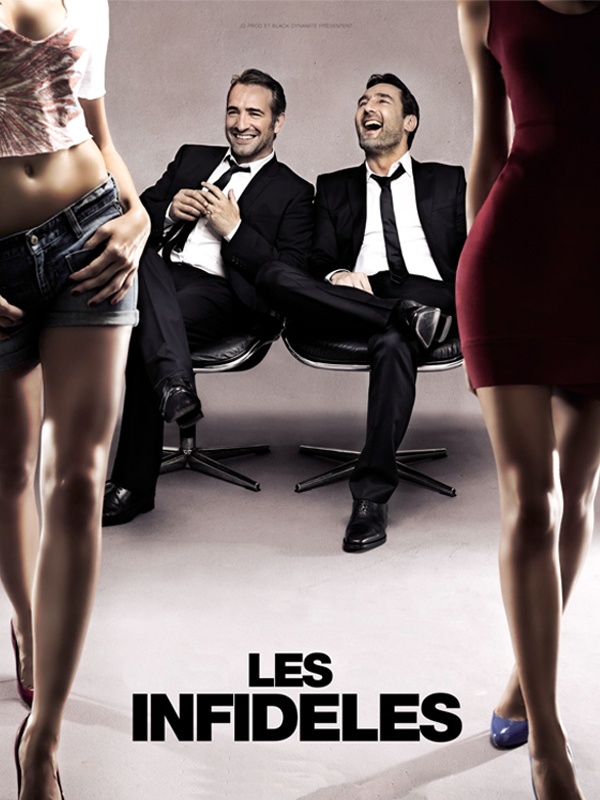 THE PLAYERS
genre: comedy
year: 2018
director: to be confirmed
cast: to be confirmed
Remake of the movie "Les infidèles" of Emmanuelle Bercot, Fred Cavayé, Alexandre Courtes, Jean Dujardin, Michel Hazanavicius, Eric Lartigau, Gilles Lellouche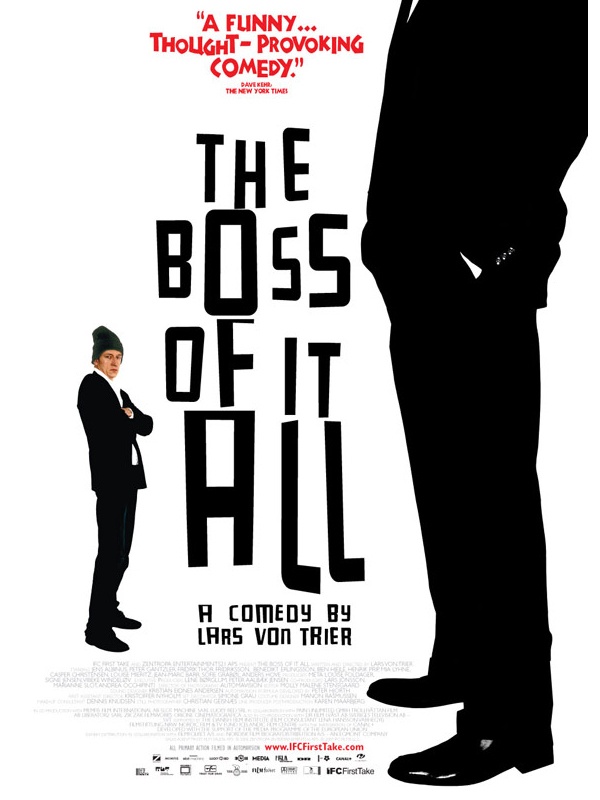 THE BOSS OF IT ALL
genre: comedy
year: 2018
director: to be confirmed
cast: to be confirmed
Remake of the movie "The Boss of It All" (Direktøren for det hele) of Lars Von Trier